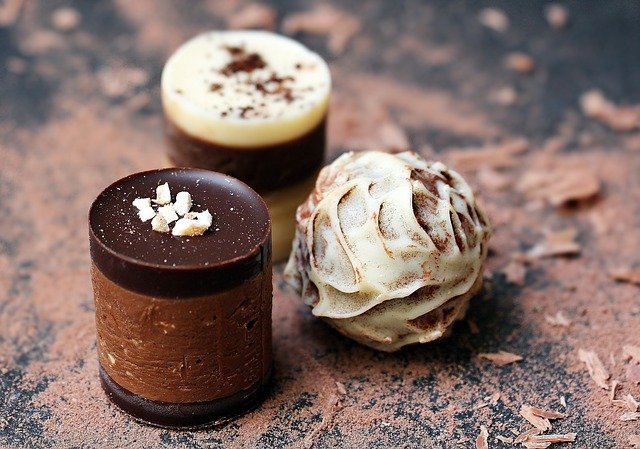 February 12th, 2021
What could be a better place to find your choice of Valentine's Day chocolate than Artisan Confections, a local shop creating hand-crafted, elegant chocolates in small batches, with days of work behind each?
The expertise of Artisan Confections' chocolates comes through in their appearance as much as their flavor. With a shelf life of just a few weeks, each piece of chocolate is made from high-quality ingredients for the best final product possible. In boxes of four, nine, fifteen, or thirty small-batch chocolates, you'll be able to choose from an assortment of their beautiful varieties, from green-striped dark chocolate with fresh local mint to the faceted design atop their organic Peruvian milk chocolate. Build a box of your choice or let the expert chocolatiers decide, with options for nut-free, alcohol-free, and gluten-free varieties.
If you look forward to Valentine's Day for the chocolatey treats it brings, or scour grocery store shelves on February 15 for discounted sweets, treat yourself to something special this year—choose some chocolate from Artisan Confections.